Jib Cranes
Design and Function
Our Jib Cranes come on two different versions. Column mounted & wall mounted. Our wall mounted Jib cranes can be attached to exciting building steel work (If substantial enough), this saves space. If there isn't any steel work to attached to our column mounted jib cranes are used.
Jib Cranes are very versatile in their use, and can be combined with a chain hoist, rope hoist, rope balancer or chain hoist with lifting device. When installing the crane on a column, the pivoting angle is 270°. The crane can be installed freestanding in the room.
For a weight of up to 1,000 kg, the Column Slewing Cranes use aluminium crane rails. This guarantees extreme responsiveness. Once a load of more than 1,000 kg is to be lifted, steel crane rails are used.
Benefits
Outstanding low friction operation thanks to low moving mass
High speed operation and positioning accuracy
Supports ergonomic operation while reducing strain on workers
Large operating range thanks to generous swivel angle
Adjustable travel path thanks to variable end stops
High quality wear resistant components
Modern design with anodized surfaces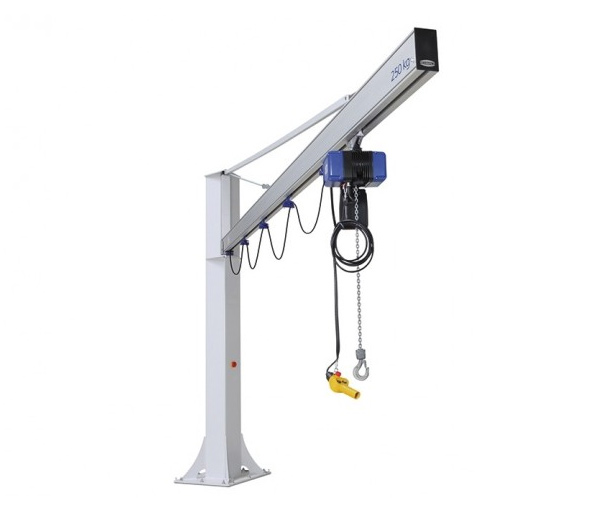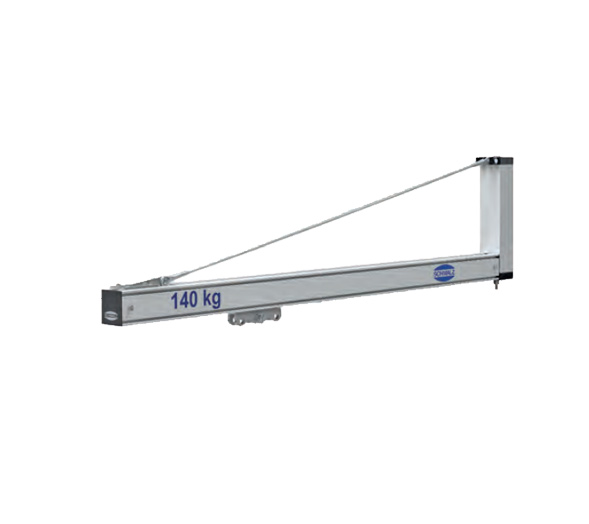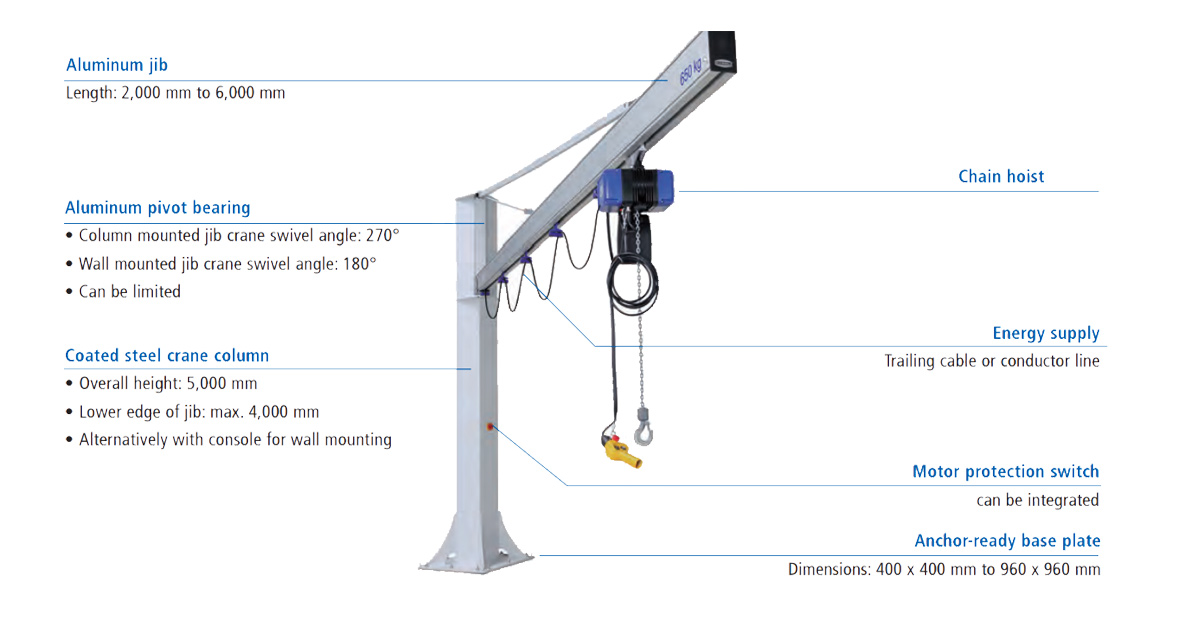 Jib Crane Components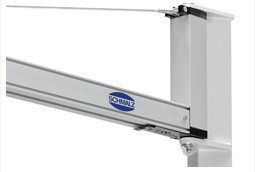 Easy to move pivot bearing
Effortless swivelling even close to the pivot bearing
Easy mounting even when the ceiling height is low thanks to two separate bearing bolts
Maintenance free spherical bearing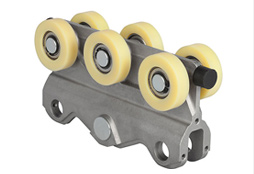 Low friction transport trolley
Sturdy pressure cast aluminium design
Secure connection of all types of hoists
Optimal running performance thanks to large rollers made from high performance plastic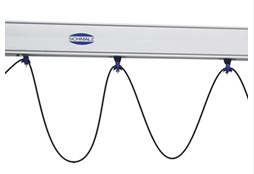 Trailing cable
Standard energy supply via cable trolley in the aluminium section
Suitable for power cables (flat cables) and hoses (vacuum and compressed air)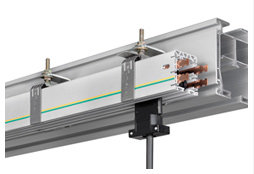 Conductor line
Wireless power supply via insulated plastic rails
There are no cable storage devices or cable loops to cause interference
Travel path between pivot bearing and transport trolley up to 400 mm larger