Our Products and Services
We are pleased to offer a broad range of vacuum handling & lifting solutions that will fit the bill whatever your lifting needs! From vacuum gripping or full crane systems to manual handling and bespoke products, there's simply no job too big or small for our ingenious solutions.
A little bit about us...
Turbo Vacuumentation Ltd will provide a total solution to practically any vacuum handling application providing customers with the optimum solution for their handling needs. Our team will advise customers on technical specifications, capacity and performance best suited to their individual needs.
As the UK sole distributor of J. Schmalz GmbH we can offer our customers equipment from the extensive J. Schmalz GmbH range or by working with our design team to produce bespoke vacuum equipment for their individual requirements. All this is backed by unrivalled technical support and after sales service.
To compete successfully in this continually changing world we ensure our employees are amongst the best trained and most knowledgeable in the industry. The advice given to customers is based on the latest technologies and staff regularly attend product update courses provided by J. Schmalz GmbH to provided them with the skills we need to maintain and improve our market position.
We proudly remain an independent, privately controlled business with unrivalled management continuity, technical experience and an enviable reputation for consistent high quality and reliable service.
Once you have browsed through our site, you can contact us via e-mail, telephone or fax and we are confident you will like what you see and hear.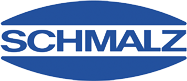 The UK's sole distributor of Schmalz
Vacuum Handling Equipment
Some of our happy clients...
format_quote Fantastic customer service from the guys at TVL, I was really struggling and the team came to my rescue! the sales team are very knowledgable and helpful, thanks again guys. format_quote


Mike Simmons
format_quote The good people at TVL have a wide range of machinery, I didn't know some of these products existed, certainly came in handy with our new project. Would recommend to anyone. format_quote


Dave Crabtree